Emily Ngarnal Evans Balibal Country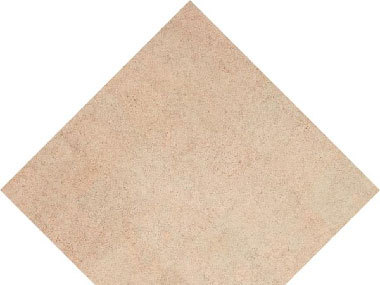 Emily Ngarnal Evans Balibal Country - Spotted Stingray Country
Posted by Aboriginal Art Directory | 13.02.08
Gallery: Alcaston Gallery
Dates: 05.02.08 : 01.03.08

Alcaston Gallery is excited to be presenting the first solo exhibition of recent paintings by Emily Ngarnal Evans in association with Mornington Island Arts and Craft, Mornington Island,Queensland from 5 February - 1 March 2008.
Born in 1975, Emily lives in Gunana, Mornington Island and has developed a distinctive painting style combining her traditional beliefs,culture and country and her father's stories.
To really appreciate the impact of Emily Ngarnal Evan's sophisticated paintings they must be seen in the real. Please call 03 9418 6444 or email art@alcastongallery.com.au to arrange to preview this exciting exhibition.
We have displayed these canvasses on a diamond to represent the Stingray that Emily Ngarnal Evans has dipicted, but the artist is happy for clients to hang these works vertically.
Selected Prizes & Exhibitions:
• 2005 Finalist 22nd Telstra National Aboriginal & Islander Art Award, Museum & Art Gallery of the Northern Territory, Darwin, NT
• Finalist Xstrata Coal Emerging Indigenous Art Award 2006, Queensland Art Gallery, Brisbane, QLD
• Melbourne Art Fair 2006, represented by Alcaston Gallery, Melbourne, VIC
Collections:
• Queensland Art Gallery
• Kerry Stokes Collection

URL: http://www.alcastongallery.com.au/exhibitions/exhibition.cfm?id=527&s=1

Share this: »
del.icio.us »
Digg it »
reddit »
Google »
StumbleUpon »
Technorati »
Facebook
Contact Details
Gallery: Alcaston Gallery
Contact: Beverly Knight
Email: art@alcastongallery.com.au
Telephone: +61 3 9418 6444
Address: 11 Brunswick Street Fitzroy Melbourne 3065 VIC

Gallery: Mornington Island Arts and Craft
Contact: Brett Evans
Email: miaac@woomerami.org
Telephone: +61 7 4745 7246
Address: Post Office Gununa Mornington Island Mornington Island 4871 QLD

Where is the exhibition?
Further Research