Milingimbi Artists featuring Lilly Roy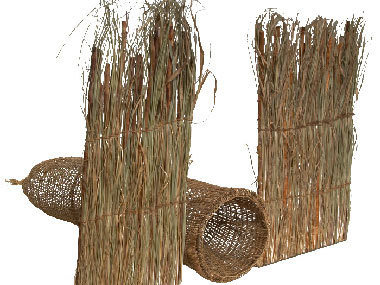 Lilly Roy Angidjatjiya - traditional fish trap
Posted by Aboriginal Art Directory | 13.02.08
Gallery: Alcaston Gallery
Dates: 05.02.08 : 01.03.08

Alcaston Gallery is delighted to present an exhibition of works from Milingimbi Arts, featuring recent fibre works, morning star poles, carvings and bark paintings.
The exhibition Milingimbi Artists featuring Lilly Roy is presented in conjunction with Milingimbi Art and Culture Aboriginal Corporation, Milingimbi, Northern Territory.
The exhibition features Lilly Roy's stunning fibre fish trap, which was selected as a finalist at the 24th Telstra National Aboriginal & Torres Strait Islander Art Award, Museum and Art Gallery of the Northern Territory, Darwin, Northern Territory, last year.
URL: http://www.alcastongallery.com.au/exhibitions/exhibition.cfm?id=564&s=1

Share this: »
del.icio.us »
Digg it »
reddit »
Google »
StumbleUpon »
Technorati »
Facebook
Contact Details
Gallery: Alcaston Gallery
Contact: Beverly Knight
Email: art@alcastongallery.com.au
Telephone: +61 3 9418 6444
Address: 11 Brunswick Street Fitzroy Melbourne 3065 VIC

Gallery: Milingimbi Art Centre
Contact: Christopher Durkin
Email: info@milingimbiart.com
Telephone: +61 8 8987 9888
Address: Milingimbi via Winnellie Milingimbi 0822 NT

Where is the exhibition?
Further Research