Bonhams & Goodmans Australian, International and Aboriginal Art 19 November 2007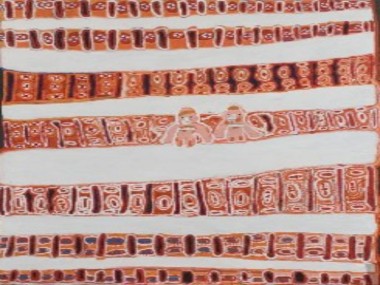 Posted by Aboriginal Art Directory | 26.11.07
Gallery: Bonhams


Bonhams & Goodmans recently hosted an Australian, International and Aboriginal Art auction. The auction took place on19 November 2007 and featured works from Patrick Oloodoodi Tjungurrayi, Ewald Namatjira, Albert Namatjira, Kathleen Petyarre, Emily Kngwarreye, Samantha Hobson, Walangkura Napanangka, Millie Skeen Nampitjin, Narputta Nangala Jugudai, Queenie Mckenzie, Alice Nampitjinpa, Elizabeth Nyumi Nungarrayi, Prince Of Wales and Rosella Namok.
URL: http://www.bonhamsandgoodman.com.au/auctions_results_view.php?auction=123&year=2007

Share this: »
del.icio.us »
Digg it »
reddit »
Google »
StumbleUpon »
Technorati »
Facebook
Contact Details
Gallery: Bonhams
Email: info.au@bonhams.com
Telephone: +61 2 8412 2222
Address: 97-99 Queen Street Woollahra Sydney 2025 NSW

Where is the exhibition?
Further Research