New Voices in Gija Art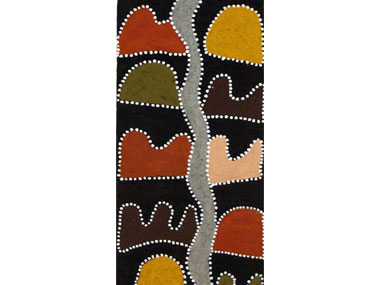 Untitled by Blandina Barney
Posted by Aboriginal Art Directory | 08.03.08
Gallery: Gallery Gabrielle Pizzi
Dates: 04.03.08 : 05.04.08

The first group show for Warmun Art Centre's tenth anniversary year is with the gallery that hosted Warmun Art Centre's first-ever exhibition. Work from established artists such as Shirley Purdie will hang beside that of emerging up-and-comers like Roseleen Park.

Share this: »
del.icio.us »
Digg it »
reddit »
Google »
StumbleUpon »
Technorati »
Facebook
Contact Details
Gallery: Gallery Gabrielle Pizzi

Gallery: Warmun Art Centre
Email: gallery@warmunart.com.au
Telephone: +61 8 9168 7496
Address: Great Northern Highway via Kununurra via Kununurra 6743 WA

Where is the exhibition?
Further Research