Anna Petyarre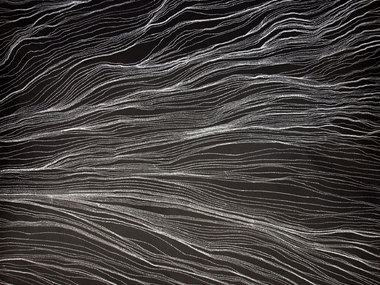 Anna Petyarre | Sandhill Country
Posted by Aboriginal Art Directory | 25.09.08
Gallery: Japingka Gallery
Dates: 03.10.08 : 05.11.08

Anna Petyarre from the Utopia region, shows her latest paintings. David Wroth, Japingka director who has recently spent time with Anna as she painted, says of her work: "Anna maintains a classic Anmatyerre style, representing her ancestral country with finely delineated structures that show the terrain of sandhills and ancient watercourses, often with additional markings that reveal waterholes and ceremonial sites. Anna is recognised for her fine technique, producing intricate and sensitive paintings that relate to her traditional culture and heritage." Anna will be attending the opening and will be painting in the Gallery as well as talking about and painting her Country over the week following the opening.
URL: http://www.japingka.com.au/exhibitionView.cfm?exhibitionID=71

Share this: »
del.icio.us »
Digg it »
reddit »
Google »
StumbleUpon »
Technorati »
Facebook
Contact Details
Gallery: Japingka Gallery
Contact: Ian Plunkett
Email: japingka@iinet.net.au
Telephone: +61 8 9335 8265
Address: 47 High Street Fremantle Fremantle 6160 WA

Where is the exhibition?
Further Research