Women's Law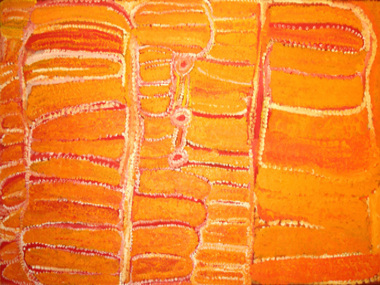 Kunawarritji by Eubena Nampitjin, Acrylic on linen, 2006
Posted by Aboriginal Art Directory | 25.09.08
Gallery: Japingka Gallery
Dates: 03.10.08 : 05.11.08

A wide ranging survey of some of the best Indigenous Women Artists painting at the moment. Featured Artists include this years Telstra Award Winning Artist, Makinti Napanangka along with recognised "greats" such as Lorna Fencer Napurrula, Walangkura Napanangka and Eubena Nampitjin. Complimenting the stunning artworks by these stars of the Indigenous Fine Art Movement, are the beautiful canvasses by emerging talents such as Samantha Hobson, Kim West Napurrula and Helen McCarthy Tyalmuty. This diverse Exhibition of Indigenous Women Artists featuring very different regional styles is a great introduction to Indigenous Fine Art as well as being one of the best Indigenous Fine Art Exhibitions in 2008.
URL: http://www.japingka.com.au/exhibitionView.cfm?exhibitionID=72

Share this: »
del.icio.us »
Digg it »
reddit »
Google »
StumbleUpon »
Technorati »
Facebook
Contact Details
Gallery: Japingka Gallery
Contact: Ian Plunkett
Email: japingka@iinet.net.au
Telephone: +61 8 9335 8265
Address: 47 High Street Fremantle Fremantle 6160 WA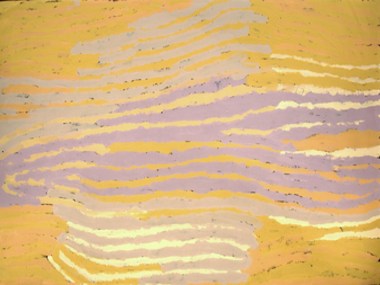 Makinti Napanangka | Kungka Kutjarra - Hairstring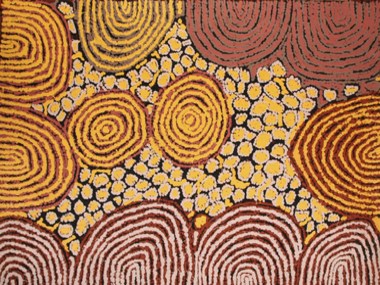 Walangkura Napanangka | Women's Ceremony
Where is the exhibition?
Further Research