Fine Tribal, Aboriginal Art & International Antiquities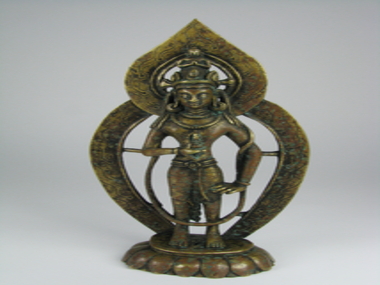 A Superb Bronze Sculpture Of Padmapani, c.13th Century Western Tibet, 21x10cm
Posted by Aboriginal Art Directory | 31.10.09
Gallery: Guy Earl-Smith Art & Antiquities
Dates: 20.11.09 : 06.12.09

This is to announce our forthcoming auction. The sale will include over 200 lots: Early Indian, Chinese, Southeast Asian, Natural History, Roman, Islamic, Indus Valley, Gandharan, Khmer, art and antiquities. Art and Artefacts from, Australian and Oceania. Highlights include 17th Century bronze sculpture from Tibet; 10th - 12th Century Indian sculpture, early sculpture and bronze from Burma; Gandharan antiquities dating to 200AD; important 12th - 13th Century Khmer sculpture, Tang, Han, Ming and Ching Dynasty art and antiquities from China.

Share this: »
del.icio.us »
Digg it »
reddit »
Google »
StumbleUpon »
Technorati »
Facebook
Contact Details
Gallery: Guy Earl-Smith Art & Antiquities
Contact: Guy Earl-Smith
Email: guy@guyearlsmith.com.au
Telephone: +61 2 9326 1028
Address: 23 Bay Street Double Bay Sydney NSW

BOBBY BUNNINGURR (b.c.1947) Swamp Scene 1979 Ochres on bark 37 x 89cm
Superb Gandharan Sculpture, 2nd-3rd Century AD, of museum sinificance, 82x27cm
Where is the exhibition?
Further Research