Western desert artist leaves behind record of women's ceremony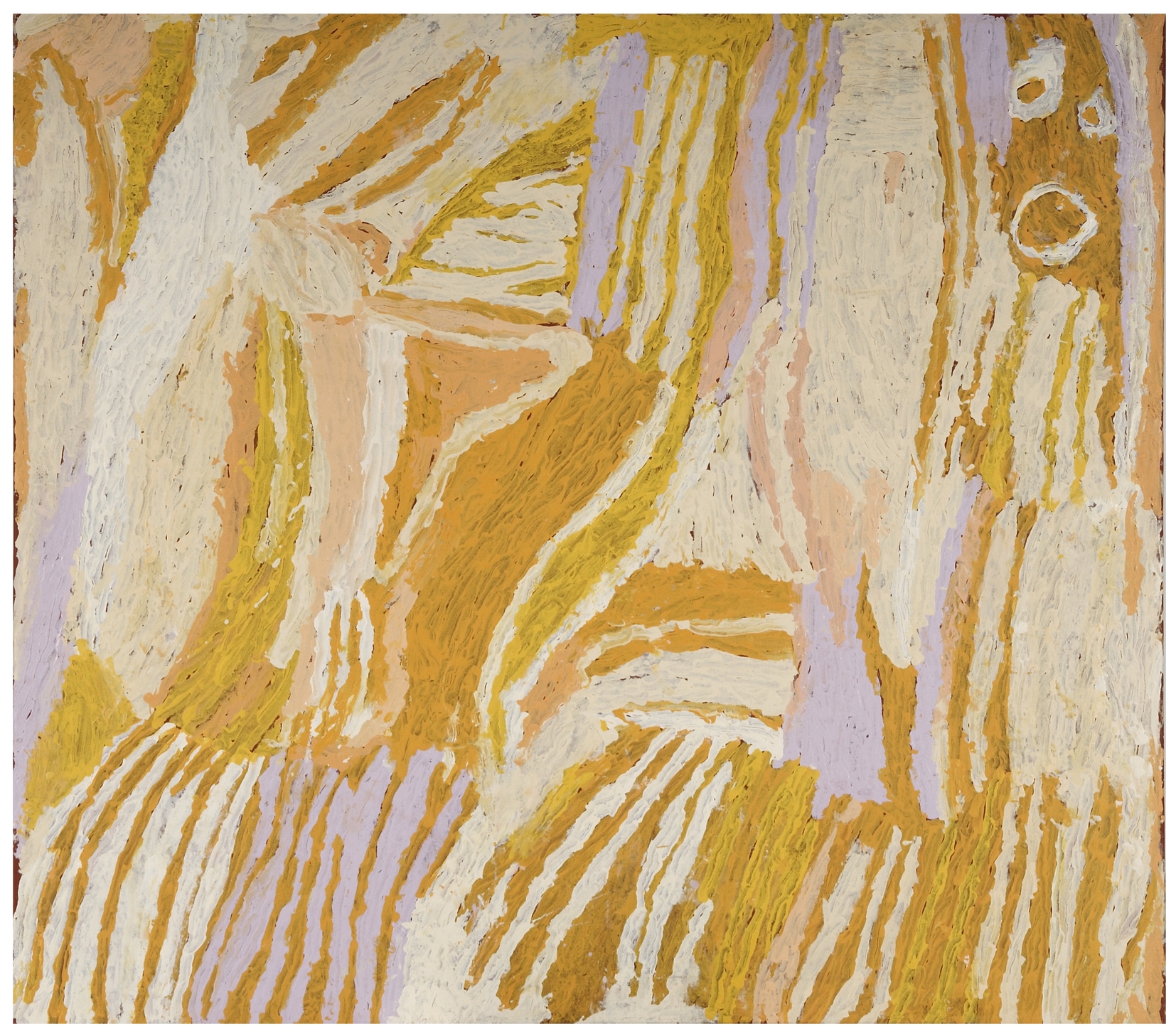 Untitled, by Makinti Napanangka, Winner Telstra Award,25th National Aboriginal & Torres Strait Islander Art Awards, 2008
Jeremy Eccles | 13.01.11
Author: Adam Fulton
News source: SMH

THE art world has been shaken by the death in early January of a ''visionary'' leader of the western desert art movement. Makinti Napanangka, thought to be in her 80s, took up painting in her 70s yet went on to become one of the most recognised names in indigenous art. Her canvases fetched up to $72,000.
''It's a significant loss to Australian art,'' Hetti Perkins, the senior curator of Aboriginal and Torres Strait Islander art at the Art Gallery of NSW, said yesterday, calling her a visionary. ''I think she will assume that legendary status like Emily Kngwarreye. She certainly deserves it.''
Napanangka, of the Pintupi/Ngaatjatjara peoples, was at the forefront of a wave of female artists who became involved in the Western Desert art movement in the mid-1990s as a result of an important women's gathering at Haasts Bluff.
In 2008 she won the National Aboriginal and Torres Strait Islander Art Award, of which Perkins was a judge.
Her distinct canvases - often themed around the Kungka Kutjarra, or the Two Travelling Women - had a celebratory, quality that was ''so energetic'', Ms Perkins said. ''It's almost like they're channelling women's ceremony''. Napanangka was tiny physically but a powerhouse of a personality. ''She would be the first one at the art centre every morning, with a herd of all her dogs behind her, impatient to get on with the job … She even painted when she had very serious eye problems''. In 1999, Napanangka was almost blind from cataracts; yet, a year later after an operation, she had a solo show in Sydney and was selected for the AGNSW's 'Genesis and Genius' exhibition.
Napanangka's birth has been put at about 1922, around the Lake Macdonald region bordering Western Australia and the Northern Territory, and she died in Alice Springs. She had long worked with the collective Papunya Tula Artists in the town.


Share this: »
del.icio.us »
Digg it »
reddit »
Google »
StumbleUpon »
Technorati »
Facebook
Contact Details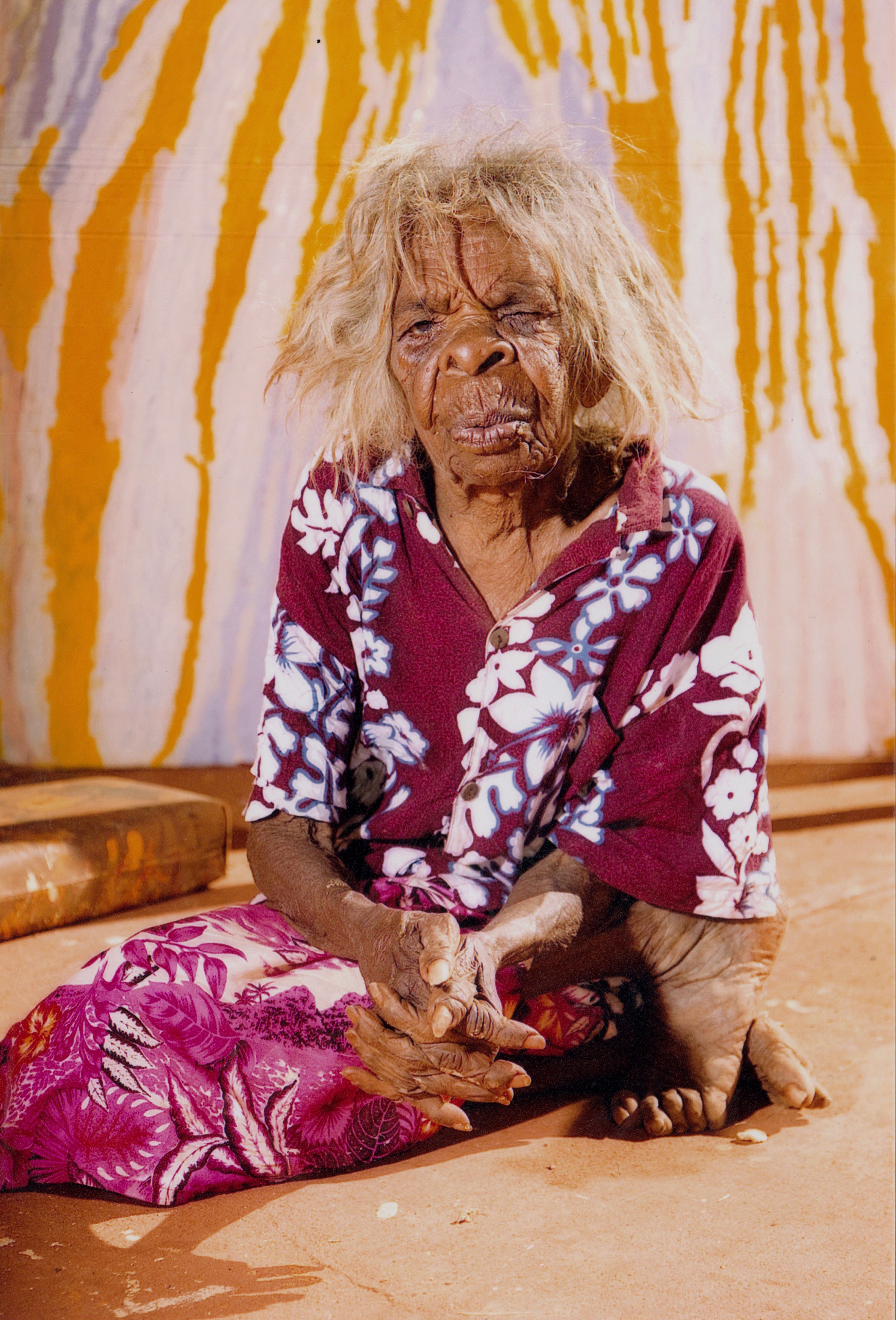 Makinti Napanangka, courtesy of Paul Exline
Further Research