Balgo 2011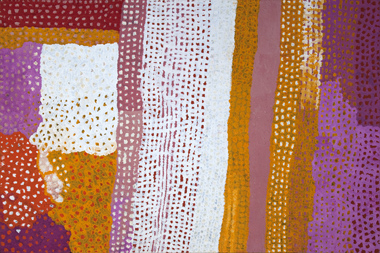 Minna Minna by Sarah Daniels
Posted by Aboriginal Art Directory | 24.06.11
Gallery: ReDot Fine Art Gallery
Dates: 27.07.11 : 03.09.11
Location: Tanjong Pagar Distripark, 39 Keppel Road, Unit #02-06, Singapore, 089065

ReDot Fine Art Gallery is proud to present our annual show of the colourful works of the Warlayirti Artists Aboriginal Corporation. Warlayirti Artists is located in Balgo in the arid north east of Western Australia, between Alice Springs and Broome.
Warlayirti Artists represents some of Australia's leading contemporary indigenous artists and has more than 350 artists working across in their three communities. Balgo artworks have gained a reputation for their boldness and vigor and this exhibition will feature some of the latest exciting highlights.
Established and emerging artists come together to produce bright pieces with deceiving simple composition, which harbour complex stories of the landscape and cycles of life of the desert.

URL: www.redotgallery.com

Share this: »
del.icio.us »
Digg it »
reddit »
Google »
StumbleUpon »
Technorati »
Facebook
Contact Details
Gallery: ReDot Fine Art Gallery
Contact: Giorgio Pilla
Email: info@redotgallery.com
Telephone: +65 6222 1039
Address: 33 Everton Road Singapore Singapore 089388

Nakarra Nakarra by Kathleen Padoon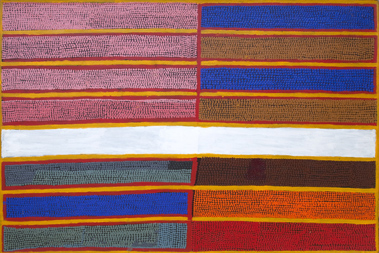 Purkitji by Boxer Milner
Where is the exhibition?
Further Research