Prodigy at Eighty - The Miracle of Emily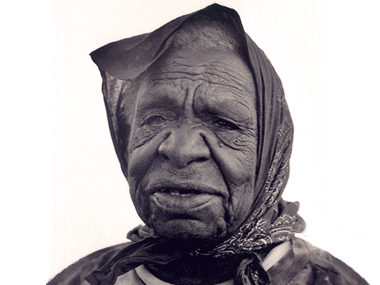 1994 photographic portrait of Emily Kame Kngwarreye by award-winning fine art photographer, © Greg Weight (used with permission). Greg tells the story behind this photograph, under.
Frannie Hopkirk | 05.03.14
Author: Frannie Hopkirk

Emily Kame Kngwarreye. Diversity in the Desert.
It has been said that her work "enabled the flowering of a whole new generation of Aboriginal artists".
My first experience of Emily was at Alice Springs airport about 20 years ago. Wandering aimlessly waiting for my flight back to Sydney, suddenly, from the far end of the terminal I spotted a painting, hung high on a wall.
It drew me like the proverbial 'across the room' moment, the flash of lust very good art can generate. I hurried through the crowd, the painting vibrating and beckoning. "Who painted that?" says I in disbelief. "Emily Kngwarreye," comes the reply. "Oh my God! Is it for sale?" Yes, it was for sale for $3,000.
I stood transfixed. I was in love. I knew I was looking at something that would take its place in my consciousness. I had never heard of Kngwarreye but knew that I had found something and someone the world would be hearing plenty of. I couldn't buy it, but I sure as hell wanted to.
Emily Kame Kngwarreye. Born c 1916 Alalgura NT. Painter of the Eastern Anmaryere tribe, spent most of her life at Utopia, 270km north east of Alice Springs.
Utopia, 270km north east of Alice Springs, consists of a series of pastoral outstations, originally owned by the Chalmers family and returned to Aboriginal ownership in 1976. Several family groups live there at bores. In 1994, during Emily's lifetime (Emily died in 1996), it was populated by around 900 souls: painters, batik makers, basket weavers, wood carvers and more.
The cultural importance behind the 'idea' of the Utopian way of life is visible in the artistic output. A staggeringly prolific and outstanding amount of work has made Aboriginal artists the talk of art aficionados and dealers everywhere. The volcanic energy of this tiny desert outpost is off the radar. Product, stemming from the particular family groupings, is now showing, to tumultuous acclaim, in galleries and private collections all over the world.
Made famous by Kngwarreye, whose work has generated great wealth for Utopia: one of her paintings sold for over a million dollars, and she has exhibited, (with other Aboriginal artists) at the Venice Biennale. This extraordinary place is a text book example of indigenous societies fostering a philosophy of health and well-being, a contentment and creativity grounded in a continuous connection to traditional customs and lifestyles of hunting and food gathering.
Profundity cannot be striven for, or wished for, or faked. It is an unaccountable and deeply hidden intelligence. Conditions, situations, prevailing attitudes may disguise, subvert or deny it. But for an artist it is the well-spring, and like water at a spring, it will come out. Many Aboriginal artists, contemporary and old, possess the spiritual power of profundity.
Emily was already old when she started painting. Once started, she was like a woman possessed. Her time was limited - her phenomenal creative machine lasting for only eight years. But during that time she produced thousands of works, many of them masterpieces.
Everything about this woman captures the imagination. For her there was patently never the 'terror of the blank canvas'. She worked at a pace indicating urgency, time she needed to say all that she had to say. Was it all 'said' when she finally put down her brush in her eighties?
My friend, Greg Weight a photographer, who has taken many pictures of Emily working, described the scene to me in his particularly visual way. I could see it vividly through his eyes.
He said she worked in the mornings, then rested. Usually outside on the ground, sometimes on a verandah. She was generally with other women, some of whom were also painting. She worked without cease until midday and during that time paper or canvas would be placed in front of her by the other women. As she worked she and the women would be chanting, singing, laughing, telling stories. A quiet hum of women talking. They are not gossiping, rather they are making a theatre, a performance of the stories of their land, families, dreaming, food gathering and so on. This ceaseless communication between the group, incomprehensible to an outsider, has a magic rhythm and strangeness.
Greg and another friend who had been to Utopia played the sounds to me on tapes they had made. Listening to the women working and sharing their stories was mesmerizing. That the singing and chanting are intrinsic to the process of art making bound me to it. I could have listened forever.
Over breakfast in Hill End Greg continued talking. I am paraphrasing what he told me. He said that before they begin working you realize nothing is calculated or sketched out. There is no hesitation, plan of attack, ideas or cups of coffee while they think, because they know what they will do, they know what marks they will make because THEY, the artists EMBODY what they are painting. They do not need to layout a canvas, make graph of what will be on it – the artist starts and keeps going until it is finished and another piece of paper is spread before them.
My friend said that "watching them paint is like listening to a prayer, something mystical."
Painting to Emily, or other Aboriginal artists does not involve staring at the canvas for inspiration, nor are there moments of appraisal, of sitting back and pondering the work as a white painter does. The images are there as if by magic. This is the great mystery of the Aboriginal creative process. More often than not, they are painting secrets, aspects of their culture known only to them.
A picture may begin with an important element from their dreaming, something secret, and over that, hiding it, is the rest of the painting. This appears to be the only part of the work which involves 'thought' in the accepted sense.
I feel that all Aboriginals have the potential to paint because their stories are their DNA. They do not need art school. The word 'talent' in the white sense, does not apply. Despite this, one can only account for Kngwarreye as beyond talent or any accepted description of a gifted artist – she is a phenomena. The sheer volume of her output speaks for itself.
Genius is a powerword denoting energy, intelligence, discipline, talent, hard work. But its spiritual dimension is what holds it apart. When we respond to great beauty it is the sacred we are responding to, the mystical. And who knows what that is? If anyone can claim genius, it was Emily Kame Kngwarreye.

FOOTNOTE
Around the time of my Alice Springs experience, c1990, it came to light a friend had just bought several Kngwarreyes. He and I tried to work a 'contra' as Brett used to call it, involving the exchanging of a Whiteley for a Kngwarreye. This never happened, partly I think, because the relative values of an Aboriginal work, a work of Emily, and a Brett Whiteley could not be equated by mere mortals like us.
In Greg's Own Words - the Story Behind the Images
Both these images were taken at Delmore Downs which is a property owned by Don Holt. As it happened, Alhalkere, where Emily was born was on the edge of Utopia which ended up being included in the property originally surveyed by Don Holt's grandfather at a time when land grants were given to those people tenacious enough to survey and fence areas of the NT for pastoral use.
Consequently Don Holt inherited not only the land but access to much of the art produced by the talented Utopia artists, including the wonderful Emily Kame Kngwarreye.
I was preparing to go to Alice Springs airport to fly back to Sydney when Don called me to say Emily was at his station and was beginning to do some painting. I postponed the flight and headed back out to Delmore Downs.
Emily was everything I had come to expect, strong, diminutive and like a queen, she had several women with her, who all were aware of her importance as an artist. The tree under which they all sat was referred to as the 'talking tree'. It was where they camped while visiting the store at Delmore Downs where they could buy provisions and acquire un-stretched canvas and paint. They also painted there.
When I did the head shot of Emily she commented to her friend Lilly Sandover that I had only asked her if I may take a photograph, yet I was still going 'click click click'. They were laughing at this strange white man and when I explained to Lily (the interpreter) that I have to do many clicks in order to get the one I want. This explanation satisfied Emily and I was allowed to go 'click click click' until the sun went down.
The shot of Emily walking was taken after she had been to the store and she was walking back to their camp site. All the women were very welcoming. It was one of the most extraordinary afternoons of my life.

About Greg Weight
Greg Weight is a (master) fine art photographer whose awards include the Blake Prize People's Choice Award in 2012, the inaugural Australian Photographic Portrait Prize in 2003 (Art Gallery of NSW), among others.
His work includes a series of portraits of Emily Kngwarreye, represented in Utopia, Genius of Emily Kame Kngwarreye at the National Museum of Australia (Canberra), and also in the subsequent exhibition which travelled to Osaka, Japan in 2008, documented in the film, Emily in Japan by Andrew & Harriet Pike. He also did a series of portraits of the first indigenous artist to have won the Wynne Prize in 1999, Gloria Petyarre.
Other portraiture work he is well-known for include artists Brett Whiteley, Lloyd Rees, John Olsen, Tim Storrier, Arthur Boyd, Garry Shead, Donald Friend and Margaret Olley (he was photographing Margaret's artworks at the time of her death in 2011).
He has had numerous solo exhibitions, and his photographic works appear in many artist-related publications including, Emily Kame Kngwarreye (Macmillan, 2000), Emily Kngwarreye Paintings (Craftsman House, 1998), Clifford Possum Tjapaltjarri (Craftsman House, 1994), Michael Nelson Jakagmara (Craftsman House, 1997), Lloyd Rees Drawings, Centenary Retrospective (AGNSW, 1995), Brett Whiteley Retrospective (AGNSW, 1993), Brett Whiteley (Bay Books, 1972), Russell Drysdale (Beagle Press, 1983), along with many more.
For more information on Greg Weight or to see more of his works, please visit his website http://www.gregweightphoto.com.au

Share this: »
del.icio.us »
Digg it »
reddit »
Google »
StumbleUpon »
Technorati »
Facebook
Contact Details
Emily Kame Kngwarreye walking to the 'Talking Tree', by award-winning fine art photographer, © Greg Weight (used with permission). Greg tells the story behind this photograph, above.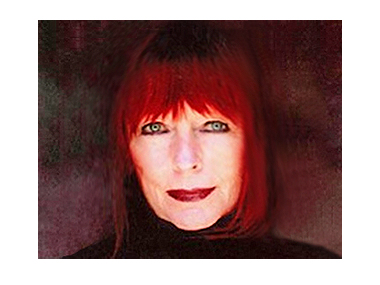 Frannie Hopkirk
Further Research