Entries now open for the Victorian Indigenous Art Awards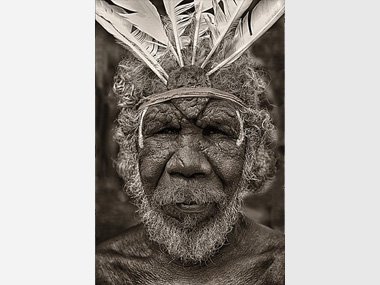 VIAA 2013 Finalist Wayne Quilliam, Strength of Knowledge, Medium: C-type digital photograph on paper 180x80cm (Resides: Hopetoun Park, Country/Language: Palawa)
Aboriginal Art Directory | 26.04.14
News source: Press release
Publication date: 20140423000000

The Victorian Indigenous Art Awards (VIAA) celebrate the quality and diversity of art practice among Aboriginal and Torres Strait Islander artists and the richness of Victoria's Indigenous arts and culture.
Aboriginal and Torres Strait Islander artists are invited to submit an entry. Entry is free and artists are eligible to enter up to three new works.
The total prize pool is valued at over $50,000 across five categories, including the $30,000 Deadly Art Award:
Deadly Art Award-$30,000
CAL Award for Three Dimensional Works-$5,000
CAL Award for Works on Paper-$5,000
Australian Catholic University Acquisitive Award-$5,000
Work based on spirituality and cultural tradition
Federation University Australia Acquisitive Award-$5,000
Work by an artist based in regional Victoria
Arts Victoria People's Choice Award-$2,500
To register online, you will need:
Images for each artwork to be entered, ensuring that the images are named: Artist last name_Initial_Artwork title_.jpg (saved as .jpg up to 2Mb each)
An up-to-date artists resume, including recent and/or significant exhibition and arts related work history. (saved as a .doc .docx or .pdf)
A biographical summary about yourself for inclusion in the catalogue (80-100 words)
An extended biographical statement including a summary of your artistic practice (80-500 words)
Statements for each artwork (100-500 words) (these statements will be taken into account in the shortlisting process)

Entries close Thursday 12 June.

Further information please call 03 5320 5858.


Share this: »
del.icio.us »
Digg it »
reddit »
Google »
StumbleUpon »
Technorati »
Facebook
Contact Details
Gallery: Victorian Indigenous Art Awards (VIAA)

VIAA 2013 Winner $30,000 Deadly Award Ray Thomas with a portrait of his mother, A Gunnai Elder - Mum Alice, Medium: oil on canvas 149x99cm (Resides: Thornbury, Country/Language: Brabrawooloong Gunnai, Kirrae-wuurung, Djadjawali)
Further Research