Influential Aussies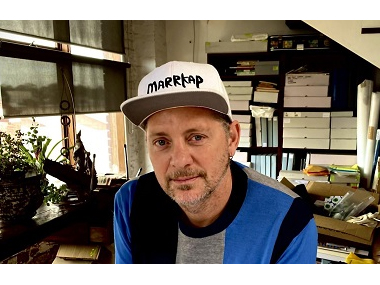 Powerful artist and artworld figure, Brook Andrew wears an appropriately post-Colonial cap
Posted by Jeremy Eccles | 08.12.20
A year ago I hailed the arrival of the incomparable Emily Kngwarreye on the lists of 20 Influential Artists drawn up by Artsy.com in the US. Sadly, she's gone from its 2020 list, but, excitingly, Wiradjuri artist and Sydney Biennale Director Brook Andrew has appeared there in 18th place amongst names that are predominantly Black or Indigenous. Appropriately, he's hailed for "broadly putting Colonialism, Eurocentrism, and race relations at the centre of his work".
And it's quite a year for the Melbourne-based man; for at the rival American website, ArtReview, Andrew makes his second appearance on its annual list of power-brokers in art, jumping from 81st in 2019 to 42nd this year. And once again he's noticed for "upending the historical Eurocentric bias of the biennial system and for foregrounding indigenous knowledge systems. Meanwhile Andrew is working on a theatre script, and in 2022, he will act as an adviser to the Nordic Pavilion, renamed the Sámi Pavilion, for the 59th Venice Biennale".
Not far behind Andrew at ArtReview is Liz-Ann Macgregor from the Museum of Contemporary Art in Sydney. She too has swept north, from 61st to 44th, hailed for keeping her show running during this year of closures and iso, but further, they said, "Macgregor's reputation on the national level was confirmed when the government, after failing to implement the $250m arts bailout package announced in June, brought her in to lead a 'creative economy taskforce' to advise on its allocation".
Has that taskforce reported, I wonder?
Both our resident Aussies are rated more powerful than such notable names as Banksy and Ai Wei Wei, and higher than possibly Aussie members of the Murdoch dynasty – James and Elisabeth. It would seem that leaving News Ltd has given them time to move into the arts - with James managing an $80m take-over of the Basel Art Fair business and Elisabeth vaulting from her philanthropic Freelands Foundation to board membership of the Arts Council England.
Could her position in newly downtrodden Hong Kong have dashed Suhanya Raffel's power position in art. For the Director of the M+ Gallery there that guaranteed to show the great Sigg Collection of Chinese dissident art has disappeared from ArtReview's lists. Perhaps her quiet removal is better than American artist Nan Goldin's precipitous - and recorded - fall from 2nd in 2019 to 91st!
Given that a June survey in Singapore's Sunday Times ranked 'artist' as the number one nonessential job. And in Europe, Britain's finance minister, Rishi Sunak, talked about only being able to save 'viable jobs', which clearly didn't include musicians, artists and actors. For his advice to them was, "Everyone's having to adapt'. So it was hardly surprising that no actual artist was felt to have any real power in 2020 – the top positions going to the Black Lives Matter campaign, a Jakarta collective which is running the next Documenta, the #MeToo movement and two academics who are "decolonising Western museums".
The power, as usual in the arts, lies elsewhere!

Share this: »
del.icio.us »
Digg it »
reddit »
Google »
StumbleUpon »
Technorati »
Facebook
Contact Details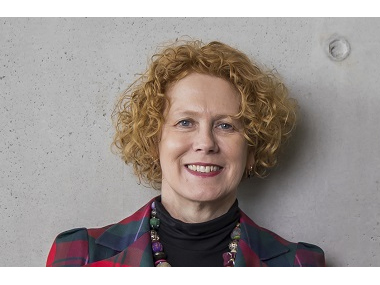 The Director of the MCA, Liz-Ann Macgregor, pictured by Anna Kucera
Further Research