FIRESTARTER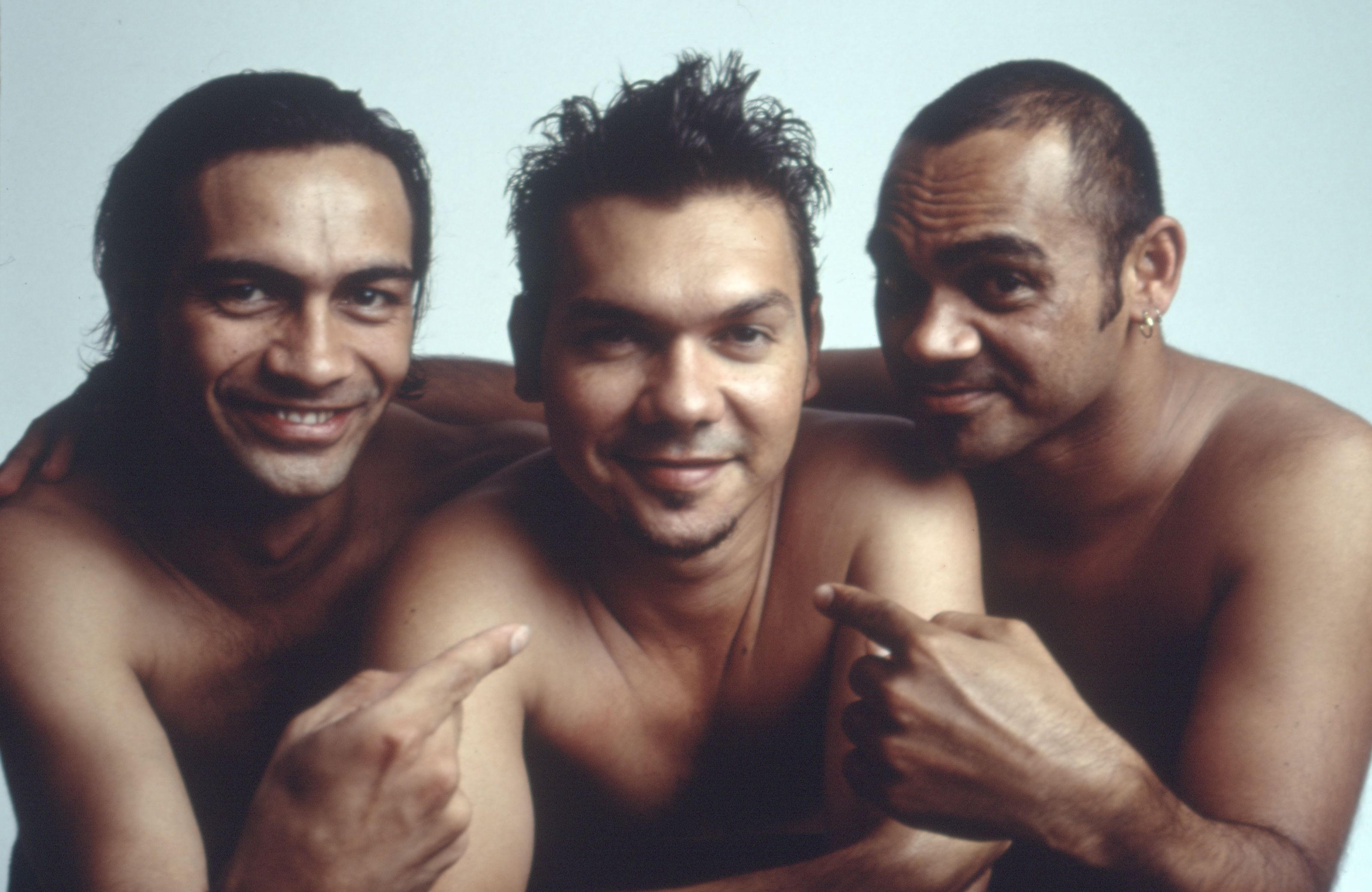 Russell, Stephen and David Page - the trio whose lives and deaths form the core of 'Firestarter'
Jeremy Eccles | 04.02.21
Author: Jeremy Eccles
News source: Review
Publication date: 20210218000000

This film is so much more than a dance film – which is what most followers of Bangarra Dance Theatre might expect. There are, after all, 31 years of its productions and dancers to celebrate. But 'Firestarter's' directors Wayne Blair and Nel Minchin take us deep into Aboriginal pain which arises not only from the tragic loss of two of the three Page brothers (Russell and David), but simply the battle that First Nations people of the Referendum generation have had to fight to "be proud of the Aboriginal", as one dancer puts it baldly.
"We're all Bennelong today", announces Stephen Page, the man with the chutzpah to take on Bangarra's artistic directorship at 24. A wiser man today has recently dug deep into Bennelong's psychology in order to choreograph the Helpmann-winning production, and the film offers images of the Eora man being literally boxed in as so many Indigenous people are today by the pressures of both Black and white society.
I remember the emergence of the wonderful writer, Sally Morgan in the 80s. Her book 'My Place' catapulted her into national prominence so that she became the go-to commentator on any issue involving Aboriginal people. All-too-soon, she retired hurt to Perth.
But, as Stephen Page struggles to decide whether his own drive was contributory to the suicides of his two brothers, he also has to answer the question that curator Hetti Perkins puts in the film – as much about herself as Page: "How much difference have I made?". No wonder he takes the advice of long-term Yolngu cultural adviser, dancer and immense songman, Djakapurra Munyurryun to "go listen to the wind and the birds" on his father's Beaudesert Country in Queensland.
For, at work after David's death, everything was poured into the dance, and as one of the dancers realised, "his lack of self-love was unbearable".
Yet throughout, the pressure on Bangarra not to fail as "one of the most successful First Nations companies in the world" was an almost impossible burden.
Having followed Bangarra from almost the beginning – reviewing (and raving over) its first trial performances of the iconic 'Ochres', interviewing Stephen and David and voting for Russell as Male Dancer of the Year in the Australian Dance Awards, I couldn't be sad throughout this film – though the aging and reflecting Stephen will make the hardest hearts want to share his tears. For the twelve-kid Page family are a constant delight in films shot by the teenage David; the coming together of the three Pages at Bangarra in a show like "Praying Mantis" is a glorious picture of "the fearlessness of youth" - as an avuncular Graeme Murphy identified, having taken Stephen into his Sydney Dance Company for a formative period; and Stephen's recognition that his urban world wasn't the whole picture of Aboriginal Australia, taking himself humbly to Arnhemland to learn from the Munyurryuns and Marikas, and to bring their traditional culture as honestly as possible to the cities.
His father – denied his culture – was thrilled that his sons were "connecting back to culture".
For there's no other way that Page could have taken on the monster Indigenous section of the Sydney Olympics Opening Ceremony – entirely tribal – and made it so memorable for the world. Sadly, he reports that he was under pressure to boycott the event from other Aborigines. Fortunately he resisted and many saw the diversity of First Nations cultures for the very first time.
We need more of it Stephen.
And we surely need more films like this that can delight visually with the slow-motion flight of dancer in a cloud of ochre and then challenge so many preconceptions. David Page a joker? Not when you realise just how central was Indigenous language to his music creation, and when you hear him pronouncing, "the gutting of our identity had to end, with our artforms as the weapon to overcome the dying culture of a beautiful race". Stephen as a limited choreographer? Not in this film where the dance has to carry so much anger, history and politics – and yet continues to find ever larger audiences. Russell as "our Nureyev"? Almost certainly in body and movement; but his off-stage fragility was pretty much evident from the start.
And then there's the history – how many of us tried to support Bangarra's stance over the past 30 years. The 1988 Survival Day march. Paul Keating's Redfern Speech features, for Bangarra was his warm-up act. I'd forgotten he admitted to "our smashing the traditional way of life" even before his successor invented the Intervention. And the Reconciliation Walk in Sydney by thousands of optimists. We need to remember such things, for Wesley Enoch identifies our fundamental flaw: "Australia is a nation that wants to forget, to repress uncomfortable memories".
You'll remember this wonderful film for many a year.
It opens on February 11th in Darwin and nationally on February 18th
URL: https://www.iconmovies.com.au/movies/firestarter

Share this: »
del.icio.us »
Digg it »
reddit »
Google »
StumbleUpon »
Technorati »
Facebook
Contact Details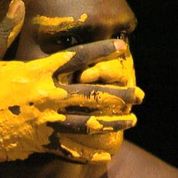 The key culture man, Djakapurra Munyurryun, preparing for the iconic production of 'Ochres', He went on to star in the Olympics Opening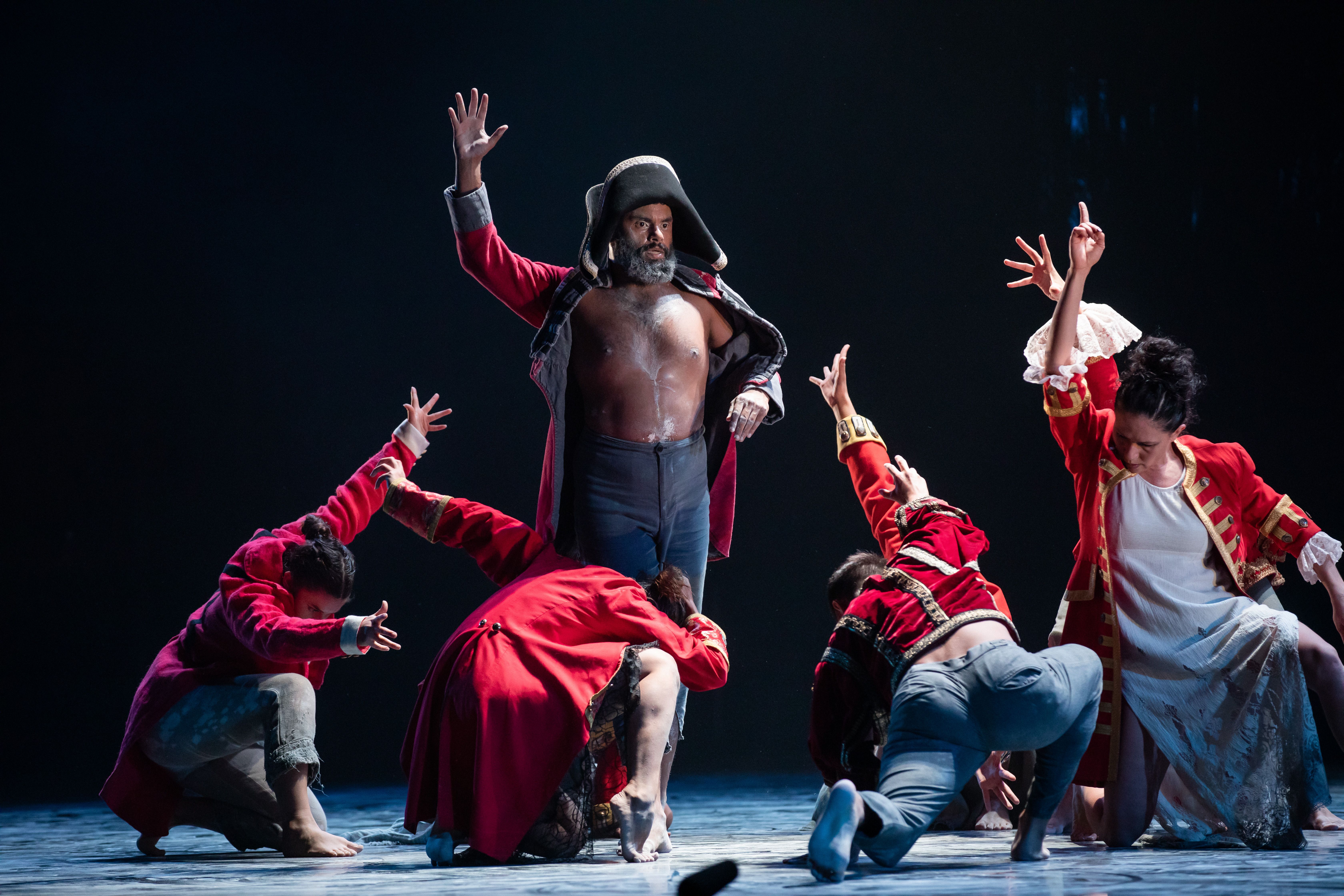 "We're all Bennelong today", declared Stephen Page about the pressures interculturalism placed on the Eora man
Further Research