2021 Telstra NATSIAA Finalists Announced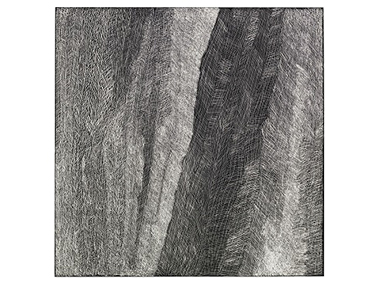 Last year's Big Telstra winner at the NATSIAAs - Tommy May's 'Wirrkanja'
Posted by Jeremy Eccles | 22.04.21
Gallery: Museum and Art Gallery of the Northern Territory
Dates: 07.08.21 : 06.02.22

Sixty Five Aboriginal and Torres Strait Islander finalists from across Australia have been selected from a total of 248 entries in the 2021 Telstra National Aboriginal and Torres Strait Islander Art Awards presented by the Museum and Art Gallery of the Northern Territory (MAGNT) in August. The Telstra NATSIAAs are Australia's longest running and most prestigious Indigenous art award. Each year; the Awards ceremony and exhibition celebrates both emerging and distinguished artistic talent from around Australia
Thirty Four Finalists are from the Northern Territory, with14 from Western Australia; 9 from South Australia; 4 from Queensland including one Torres Strait Islander artist. Three artists hail from New South Wales and 1 Victorian artist were also selected. The number of total entries received increased compared to the last difficult year.
"Telstra is incredibly excited to be celebrating 30 years of partnership with NATSIAA", said a busy Telstra CEO Andrew Penn. "I have seen first hand these Awards grow from strength to strength and feel truly proud to be part of such an important event. The quality and scope of the work this year is exceptional. Whatever the style; whatever the medium; there is an extraordinary power and beauty in Indigenous art. I look forward to hearing the winners' announcement in August and seeing the exhibition in person this year".
"On behalf of MAGNT; I warmly congratulate this year's Telstra NATSIAA Finalists", added MAGNT Director Marcus Schutenko. "I commend the Selection Panel for making some very tough decisions with such high-quality works. This year's artists will undoubtedly contribute to a high-impact exhibition with their breadth of artwork mediums and stories from urban and remote places in Australia. We look forward to sharing this artwork with wide audiences via both physical and virtual exhibitions with sincere thanks to Telstra; our longstanding partner;"
14 artworks are by emerging artists; and visitors will experience a range of three dimensional; multimedia; canvases; bark paintings and works on paper from Saturday 7 August 2021.
The Selection Panel this year consisted of Wadjarri, Nhanda and Nyoongar Artist and former NATSIAA Judge, Glenn Iseger-Pilkington; Gulumirrgin (Larrakia), Wadaman and Karajarri woman and National Gallery Curator, Tina Baum; Trawlwoolway Artist and Curator, Julie Gough.
The Panel commented: "2021 saw us reviewing a vast number of exceptionally high-quality works; which was incredibly encouraging given the challenges that artists have faced over the last 12 months - creating work during a pandemic that limited travel; delayed the arrival of supplies and had people in a state of worry. Receiving such a volume of great submissions made our job as a selection panel even more challenging. What we were left with after three days of deliberation is a selection of work from across Australia that is testament to the resilience of Aboriginal and Torres Strait Islander communities; artists; makers and custodians".

The 2021 NATSIAA Finalists:
New South Wales
Dennis Golding, Sydney; Thea Anamara Perkins, Sydney; Toby Cedar, Thornton
Northern Territory
Adrian Jangala Robertson, Alice Springs; Alycia Marrday, Gunbalanya; Charles Inkamala, Alice Springs; Denise Brady, Kaltukatjara; Dhambit Munuŋgurr, Gunyuŋara; Dhambit Waṉambi, Yirrkala; Dino Wilson, Milikapiti, Tiwi Islands; Djambawa Marawili, Yilpara; Djerrkŋu Yunupiŋu, Yirrkala; Djirrirra Wunuŋmurra, Yirrkala; Doris Bush, Papunya; George Tjungurrayi, Kintore; Glen Namundja, Gunbalanya; Hubert Pareroultja, Mpwarntwe; Ishmael Marika, Yirrkala; Karen Rogers, Ngukurr; Kaya Dhurumuḻ Munuŋgurr, Yirrkala; Kaye Brown, Milikapiti, Tiwi Islands; Leon Russell (Cameron) Black, Darwin; Mario Walarmerpui, Pirlangimpi, Tiwi Islands; Mary Dhapalany, Ramingining; Ms M Wirrpanda (deceased), Yirrkala; Muluymuluy Wirrpanda, Yirrkala; Napuwarri Marawili, Yilpara; Noŋgirrŋa Marawili, Yirrkala; Patrick Freddy Puruntatameri, Milikapiti, Tiwi Islands; Pedro Wonaeamirri, Milikapiti, Tiwi Islands; Phillip Wilson, Nauiyu, Daly River; Rhonda Sharpe, Yarrenyty Arltere Town Camp, Alice Springs; Rona Rubuntja Panangka, Hermannsburg; Timothy Cook, Milikapiti, Tiwi Islands; Tjukapati James, Kaltukatjara; Wally Wilfred, Ngukurr; Wanapati Yunupiŋu, Yirrkala
Queensland
Dylan Sarra, Brisbane; Elisa Jane Carmichael, Brisbane; Erub Arts Collective, Torres Strait; Kyra Mancktelow, Logan
South Australia
Angkaliya Curtis, Nyapari, APY Lands; Betty Chimney,Indulkana; Mary Pan. Amata; Peter Mungkuri, Indulkana; Sally Scales, Adelaide; Stanley Douglas, Amata; Tjunkaya Tapaya. Pukatja; Witjiti George, Fregon, APY Lands; Zaachariaha Fielding, Adelaide
Victoria
Dr Christian Thompson, Melbourne
Western Australia
Ben Ward, Nganalam; Bobby West Tjupurrula, Kiwirrkura; Bugai Whyoulter, Kunawarritji; David Cox, Warmun; Fred Grant, Tjuntjuntjara; Jane Cheedy, Roebourne; John Prince Siddon, Fitzroy Crossing; Katjarra Butler. Tjukurla; Ned Grant, Tjuntjuntjara; Nola Campbell, Wanarn; Nyangulya Katie Nalgood, South Hedland; Roma Butler, Irrunytju; Sonia Kurarra, Fitzroy Crossing; Timo Hogan, Tjuntjuntjara
Some thoughts: Not many new names here, which suggests that the old names are still coming up with the goods! A rare appearance in competition by the hugely successful Christian Thompson. Elisa Jane Carmichael follows on from her Tarnanthi prominence. Sally Scales is mixing art and her political leadership. Always good to see entries from the old people's home at Wanarn. The APY Lands and Yirrkala dominate, as ever. And missing from the Selection Panel – MAGNT Indigenous Curator, Luke Scholes has moved on to a research project regarding the important Berndt Museum Collection in Perth.
And a tiny correction to the press release: NSW finalist Toby Cedar is actually of the Kala Lagaw Ya people from the Torres Strait, increasing TSI entries to two!
URL: https://magnt.net.au/natsiaa

Share this: »
del.icio.us »
Digg it »
reddit »
Google »
StumbleUpon »
Technorati »
Facebook
Contact Details
Gallery: Museum and Art Gallery of the Northern Territory
Contact: Marcus Schutenko
Email: info@magnt.net.au
Telephone: +61 8 8999 8264
Address: 19 Conacher Street Fanny Bay 0820 NT

Gallery: Museum and Art Gallery of the Northern Territory
Contact: Marcus Schutenko
Email: info@magnt.net.au
Telephone: +61 8 8999 8264
Address: 19 Conacher Street Fanny Bay 0820 NT

The hang in the now fashionably darkened gallery at the 2020 NATSIAAs
Toby Cedar's 'Keriam Waumer/Frigate Bird' dari/headdress currently on show in the TSI room at the National Gallery of Australia
Where is the exhibition?
Further Research